As a Caribbean island, it is easy to take St Barths as synonymous with rum. What a lot of visitors don't realize is that the island is actually too rocky and dry to support sugarcane production, and therefore does not produce any rum of its own. However, St Barth does play a very important role in Caribbean rum culture through the practice of rhum arrangé, which translates literally to 'arranged rum'.
Rhum arrangé involves steeping various ingredients such as fresh or candied fruit, spices, seeds, bark, and herbs in rum to lend it a distinct new flavor and aroma. Cane sugar may be used to sweeten the rum as well. The drink itself is typically drunk as an aperitif or digestif.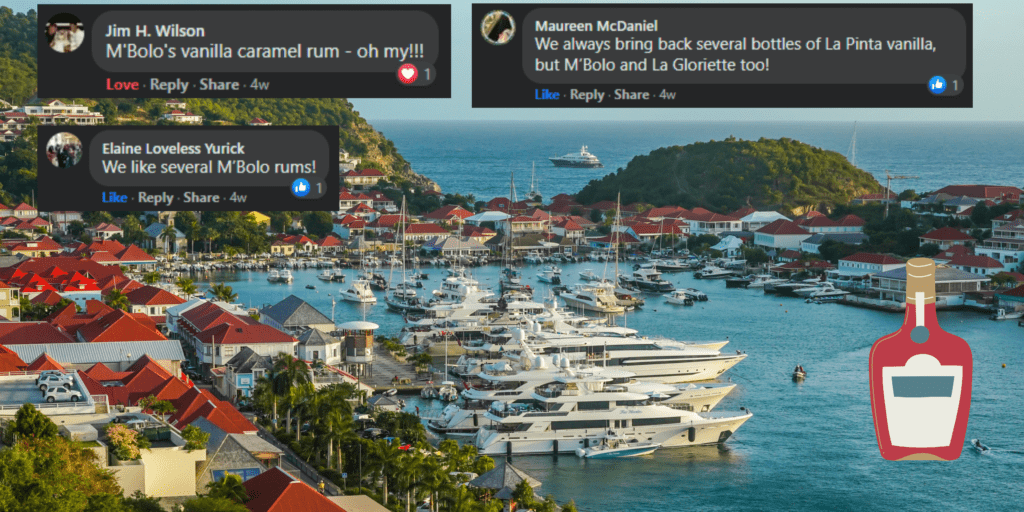 Rum in St Barts has been a popular topic among our community of St Barth travelers on Facebook and on Instagram. This is why we turned to these communities to ask them their recommendations for the best rhum arrangé on the island. Here are their top recommendations:
Sandy and Christian's labor of love, M'bolo arranged rums get a lot of love from those who visit St Barth. Available since 1995, M'bolo rums are created using a base of agricultural rum and only natural ingredients such as vanilla, fruit, and spices.
Their vanilla-caramel rum saw a lot of appreciation on our Facebook group, but they do have a host of other enticing flavors such as hibiscus, mango, coffee, coconut, and more.
La Gloriette is a fairly popular name in all of the Caribbean, including St Barths. The man behind La Gloriette, Albert, uses the abundant West Indies produce for his much loved infused rum.
Albert continued to make his famous rum out of La Gloriette café in Gustavia, instead of his erstwhile Grand Cul de Sac restaurant of the same name, after the hurricane. The restaurant has since reopened.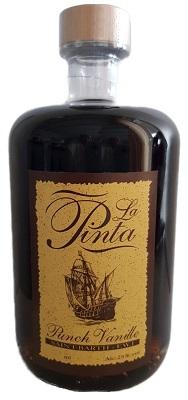 The more elusive of this lot is the glorious La Pinta Vanille Rhum. With hints of cocoa and delicate spices, this particular rum liqueur has a solid following among St Barth insiders but finding it can be somewhat of a challenge.
It flavor is described as "warm, creamy, and smooth" with "a long, sweet finish on the tongue, with persistent notes of vanilla, toffee, dark chocolate and fresh fruit." Delectable!
---
St Barth's rum culture is by no means limited to arranged rums, although they do make it all the more attractive. A great way to immerse yourself in Caribbean rum culture is to attend the annual Caribbean Rum Awards in November in St Barth.
This iconic event celebrates the best rums that the Caribbean has to offer each year, supported by local establishments such as the Rhum Room and Quarter Kitchen & Cocktail Lab.
This year, you can even dive deeper with their rhum arrangé expo, where "a group of local Rhum Arrange artisans from St Barth will offer samples to the public."
Are there any new and exciting arranged rums from St Barth that you think are deserving of being added to this list? Join us in our Facebook Group or on our Instagram and let us know!