For such a tiny island, St Barths has several luxury magazines. Whether you are a resident of Saint Barthélemy or a visitor to the island, Discover Saint Barthélemy is the magazine to help you enjoy all the charms of this beautiful island. In this article, we'll be taking a closer look at the latest issue of Discover Saint Barthélemy to help you understand who it's for and share our top, must-read articles.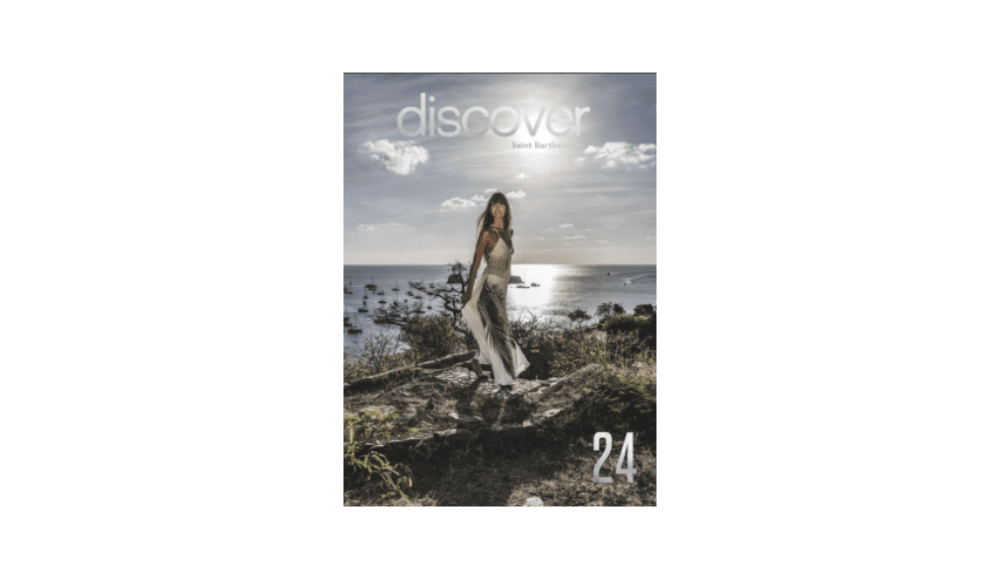 Who is Discover Saint Barthélemy magazine for?
Discover Saint Barthélemy is a free magazine that covers all aspects of life on the island. Throughout 20 years of publication in Saint-Barthélemy, it has become both a high-end magazine and product showcase that appeals to locals and tourists. It is published in English and French by Editions Rosda, where both languages sit side by side on page. Discover Saint Barthélemy is a sister magazine to Discover St Martin and the two share an Instagram.
What does Discover Saint Barthélemy cover?
Discover Saint Barthélemy remains the go-to source for island information, from the latest news and events to the best restaurants and hotels. In each issue, readers can expect to find interesting articles and features on all aspects of life on the island, including:
Nature
Art
Lifestyle
Culture
Food and wine
Travel
History
What is in the latest issue of Discover Saint Barthélemy?
Read it here.
Discover Saint Barthélemy welcomed its 24th issue in 2021, and its main focuses were ecology and art. After 2020, the magazine's mission was to make 2021 the year of renewal and nowhere is this better reflected than in the magazine's features dedicated to the richness of the island and its people. Because away from the luxurious villas, you'll find the lives of ordinary people, and it is their stories we need to hear in the wake of COVID-19.
Must read articles in Discover Saint Barthélemy issue 24
If you're short on time, we've shared our must-read Discover Saint Barthélemy articles below:
Top nature article: Retour Aux Source: Un Jardin Responsable À Saint-Barth
For ancient ecological techniques with the future in mind, head straight to page 44. Here, you'll learn about Nicolas Lédée, a lover of nature who reforested his island garden by growing plants that could endure harsh clay soil conditions like those on St Barths. Inspired by French vegetable gardening sessions with his grandfather, Nicolas wanted to give future generations a sustainable food source with the help of some modernized permaculture. The pages that follow offer a sneak-peek into Nicolas' garden, with a gorgeous selection of his own photos.
Top art article: Let Petits Carreaux: L'emblème Des Plages De Saint-Barth
Anyone who's been to a beach in Saint Barths will be familiar with the iconic, ceramic beach signs. To find out more about who's behind them, flick through to page 65 and meet VéroniqueVandernoot. After arriving on the island 27 years ago from her native Belgium, Véronique used her years of US ceramic painting experience to set up the Blue Gecko Studio. In 2007, she had the idea of creating the colorful beach signs we all know and love today. If the signage history wasn't interesting enough, Véronique goes on to reveal the secrets of making ceramic tiles on page 67 supported by photographs of her stunning work.
Top interview: Anne-Bénédicte Girot
Written in a Q&A style, this interview highlights work of multidisciplinary artist Anne-Bénédicte Girot who breaks down her creative process. All with a view to promote her capsule collection with Space Gallery, St Barth. To learn more about Anne-Bénédicte, head to page 81 and take in her work on the following page.