The luxury villa rental market in St Barths is booming, with more and more people wanting to experience the island's unique blend of luxury and relaxation.
There are a number of reasons why St Barths is such a popular destination for those looking to rent a villa. Firstly, the island is renowned for its stunning natural beauty, with its white-sand beaches, crystal clear waters, and lush green vegetation. Secondly, Saint Barthélemy is home to some of the most luxurious villas in the world, making it the perfect place to enjoy a truly lavish holiday experience.
However, what you may not know is that two of the biggest players in the luxury villa rental market in St Barths, St. Barth Properties and WIMCO, have been acquired by Nocturne Luxury Villas, a company dedicated to investing in luxury villa rental management companies. This is in line with the consolidation efforts ongoing globally in the vacation rental market which has been largely fragmented otherwise.
What is Nocturne Luxury Villas?
Nocturne Luxury Villas is a company that specializes in investing in high-end villa rental management companies. The company was "founded by a team of seasoned travel professionals, we share a vision to bring together the best-of-the-best vacation rental managers and unite them on a single platform."
Which companies has Nocturne Luxury Villas acquired so far?
Exceptional Stays
In June 2021, Nocturne acquired Exceptional Stays, a company with a strong foothold in the Telluride, Colorado vacation rental market. Exceptional Stays also boasts a portfolio of stunning short-term rental properties in Mexico, France, and Spain.
St. Barth Properties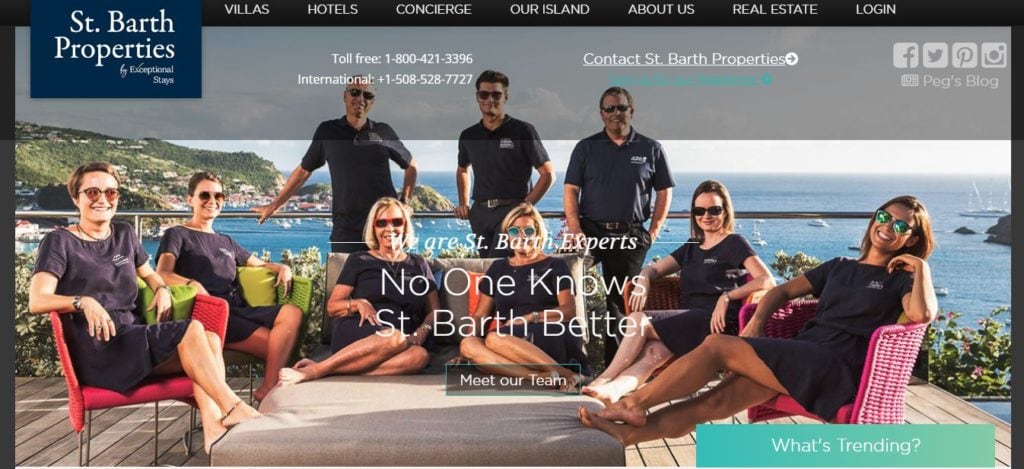 In July 2021, Nocturne Luxury Villas announced the acquisition of St. Barth Properties, one of the largest luxury villa rental companies in St. Barths. Founded in 1986, St. Barth Properties represents 260 extraordinary villas on the island and is a well-established pillar of the Saint Barth community.
The acquisition enabled Nocturne to solidify its position as a leading provider of luxury villa rentals in St. Barths, and allowed the company to continue its commitment to providing an exceptional level of service to its guests.
St. Barth Properties Founder Tom Smyth remains COO of Nocturne, while its other founder Peg Walsh transitioned to a consulting role.
WIMCO Villas and WIMCO Sbh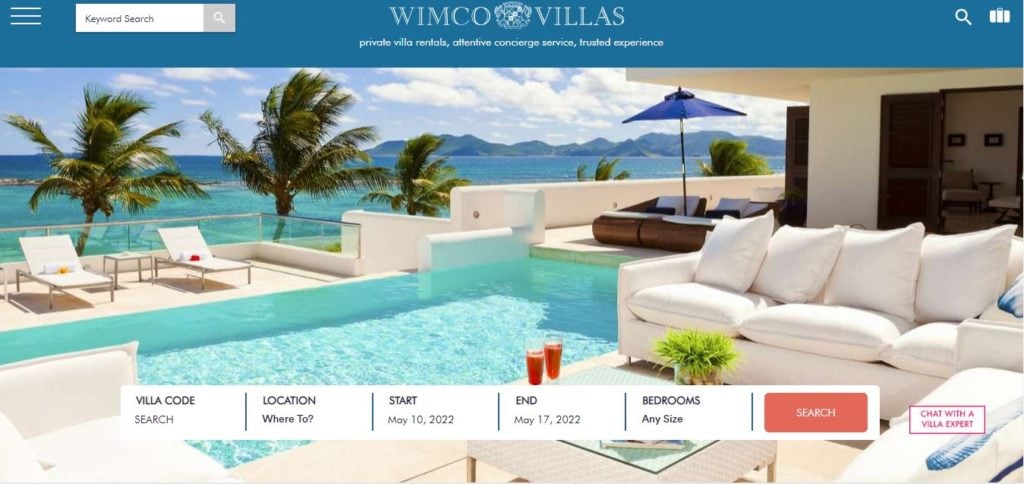 In January 2022, Nocturne Luxury Villas announced the acquisition of WIMCO Villas and Wimco Sbh. Wimco Villas is a villa rental company that manages properties in the Caribbean, Europe, and North America. It has a portfolio of more than 1,800 villas in some of the most sought-after locations around the world.
Since being founded by Brook Lacour in 1983, WIMCO Villas has become a leader in villa rentals in St Barts. WIMCO further strengthened its commitment to providing personalized service with their dedicated team on St. Barthélemy in the form of WIMCO Sbh.
WIMCO Villas President Stiles Bennet on its acquisition by Nocturne and what it means for guests and owners
I interviewed WIMCO Villas President and Chief Marketing Officer Stiles Bennet to better understand the people behind Nocturne Villas, how this move might affect guests and villa owners, and why WIMCO decided to sell. Watch the interview in full below.
What drives decisions for Nocturne when it comes to acquiring new businesses?
The ideal companies will have a loyal repeat client base, and be well established in their field, explains Stiles Bennet. Nocturne actively looks for businesses built on providing clients exclusive management contracts for exceptional properties that offer superior service on the ground; this includes good returns generated by homeowners partners who invest safely into these high-quality ventures. Nocturne is not focusing solely on selecting only top-tier vacation spots where each investment carries premiums above what's available elsewhere due to centralized location & personalized attention for guests.
Who are the people behind Nocturne?
Nocturne is led by three exceptional hospitality veterans. Scott Simmons, Marshall Calder, and Carl Colletti who have extensive backgrounds in leading luxury hospitality businesses like Abercrombie & Kent, Andrew Harper Travel, Beautiful Places, and Exclusive Resorts, with experience operating in some of the most exclusive destinations serving sophisticated travelers. WIMCO has had a previous relationship with Nocturne because they partnered on launching their own leased villa program for Exceptional Stays.
Does this mean guests will have to use a different website to book?
Nocturne's goal is to improve customer service and productivity by integrating the best technology platforms – from reservations, CRM systems, procurement of services to delivery. The companies' websites will continue as they are, as they currently rank highly on search engines because of strong domain authority with respect to Google's algorithm; as well the brands are very popular among clients who use these sites regularly for bookings. Investing more time & resources into developing better backend functionality will allow visitors from all over the world a better experience overall.
Why did WIMCO choose to sell to Nocturne Luxury Villas?
WIMCO had been in the luxury villa rental business for decades, and they saw that it was time to pass along their legacy, as the next generation of this family-owned business did not intend to continue with the business. And the timing seemed right with the luxury villa rental category growing, with valuations following suit–so they thought this would be an ideal transition for their legacy of providing exceptional service both clients/homeowners have come to expect from the brand.
---
These acquisitions mark a significant moment in the luxury villa rental market in St Barths, and it will be interesting to see how Nocturne's dedication to providing an exceptional level of service to its guests will affect the future of luxury villa rentals on the island.