For such a tiny island, St Barths has several luxury magazines. For a glossy, flick through full of chic and luxurious photography, look no further than L'Officiel Saint Barth, the island's very own fashion-first publication. L'Officiel, the oldest French magazine, launched L'Officiel Saint-Barth, as its 49th international edition. . In this article, we'll be taking a closer look at the latest issue of L'Officiel Saint Barth to help you understand who it's for and share our top, must-read articles.
Who is L'Officiel Saint Barth magazine for?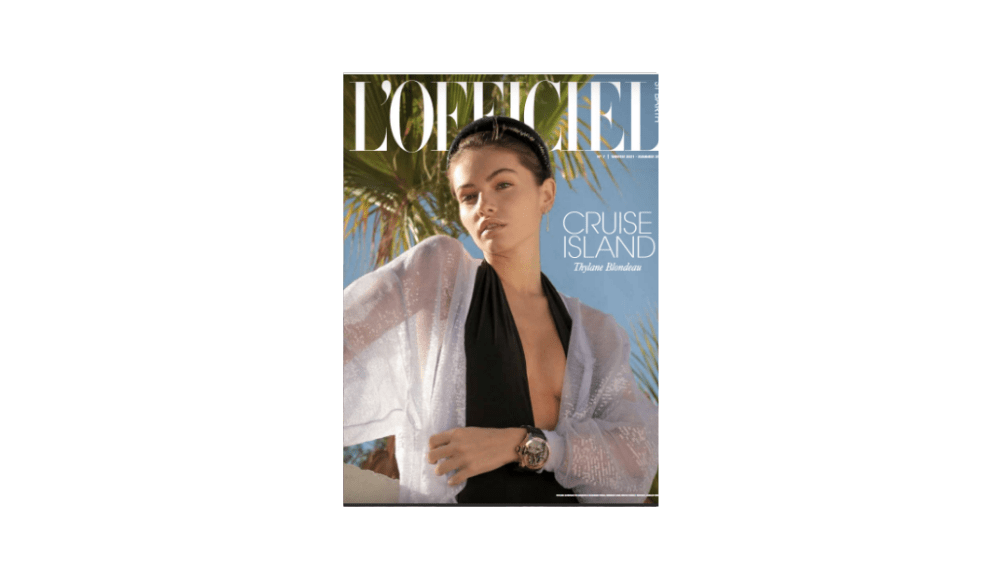 L'Officiel Saint Barth magazine showcases the island's glamorous lifestyle and appeals to visiting fashion buyers and designers. Published in English, the magazine is available across the island, including the airport, for locals and tourists to pick up as they fly in or out. From high-end fashion shoots to interviews with A-list celebrities, this publication is the ultimate read for anyone who loves the finer things in life. The magazine is known for its beautiful photography and sleek layout and regularly features high-profile fashion brands and designers, as well as up-and-coming labels.
What does L'Officiel Saint Barth magazine cover? 
This fashion-first publication has become an important voice in the island's fashion and lifestyle, regularly covering:
The work of both local and international designers
Beauty 
Art and culture
Celebrity interviews
What is in the latest issue of L'Officiel Saint Barth magazine?
Read it here.
The editor's letter in the latest issue recognizes that we do not know what the future holds, so we must embrace and impact the present. This sentiment flows throughout the magazine and into some of our favorite articles.
Must-read articles
If you're short on time, we've shared our must-read L'Officiel Saint Barth articles below:
Top sustainability article: Giving a short about the oceans
This article starts by diving into a partnership between St Tropez swimwear brand Vilebrequin and non-profit Plastic Odyssey. The two teamed up to create a premium pair of swim trunks made from upcycled marine plastics to help turn the tide on plastic pollution. The piece then goes on to discuss the work and goals of Foundation Vilebrequin, the brand's namesake non-profit. While very much written to promote the Vilebrequin's interests, the article remains future facing and paints an impactful picture of the state of the seas that will no doubt pique the interest of fashion buyers and designers. Read it for yourself on pages 36 – 37.
Top fashion article: Dare to dream
"Fashion is the armor to survive the reality of everyday life" says Bill Cunningham. This quote rang true for luxury house Marcella von Berlin in the wake of the pandemic. But instead of coming out with a new line of yoga pants, the everyday essential for many at the time, the brand used it as a springboard to launch their 'Fashion Remains' Fall/Winter 2022 collection. Featuring confident pieces evoking rock'n'roll chic, the collection was a powerful nod to both coming out of lockdown and the fun of the 80s. It was interesting to read about the brand's approach and reflect on how fashion has become more playful since lockdown. Take a look on page 48.
Best interview: Archi Voltaire
While L'Officiel Saint Barths is best known for fashion, it regularly talks about all types of trends, including architecture. That's why this Q&A quizzes local architect Lorena Gabaldon on how she started her career before getting into the most exciting retail project on the island: Zadig & Voltaire. The brief? To create a cozy, tropical boutique, one worthy of Zadig & Voltaire and a Caribbean island. Don't skip the section on page 65 where Lorena talks about the cabin, her favorite room and how she created a zen experience.