For such a tiny island, St Barths has several luxury magazines. A newcomer on the block, Zion is a fashion and arts magazine dedicated to the raw beauty of St Barths. Founded by local Emily Lab after Hurricane Irma, Zion delights in the magic of Saint Barths' recovery. In this article, we'll be taking a closer look at the latest issue of Zion to help you understand who it's for and share our top, must-read articles.
Who is Zion for?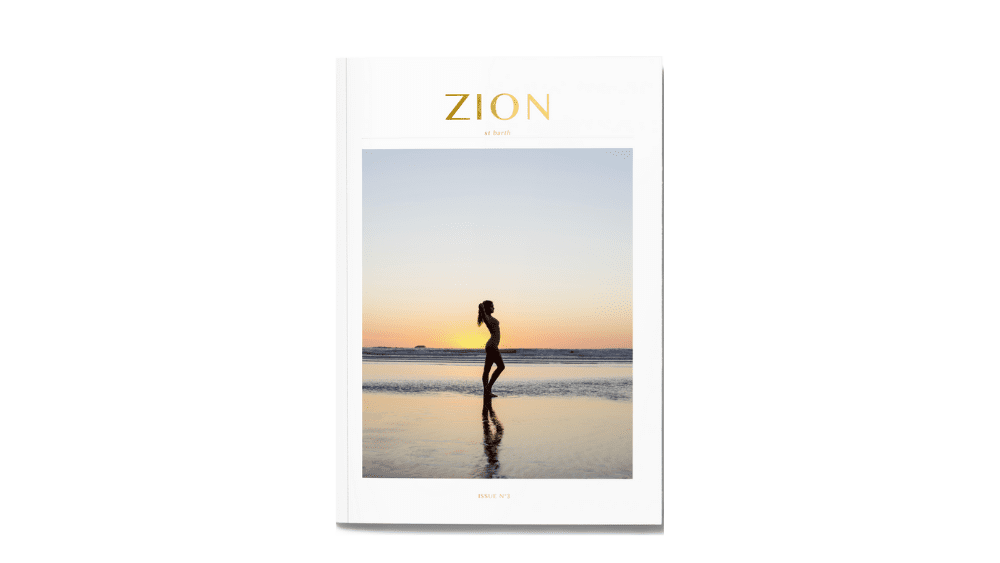 The magazine name is a tribute to the creatives behind it. And more specifically, to their St Barth roots. With 'Le Zion' denoting the wild, rocky hikes locals take to find peace. Despite this, Zion magazine is not just for locals but rather to help everyone discover the real St Barths. That's why it's written in English and distributed across St Barts for everyone to leaf through.
What does Zion cover?
Under the careful watch of a local's eye, Zion's content covers:
Fashion
Art
Photography from a variety of photographers, including the founder herself
Interviews with interesting locals
What is in the latest issue of Zion?
Read it here.
Now in its third edition, the latest issue is inspired by the Greek mythological stories of love and fantasy that the editor's nieces are learning about in school. As Zion is big on photography, the influence of Gods and Goddesses appear regularly throughout the issue.
Must-read articles
If you're short on time, we've shared our must-read Zion articles below:
Top feature: Dinner with Dionosys
In a nod to the issue's Greek mythological theme, this feature is brought to life with a lavish dinner party with Dionosys, God of the Grape. Creative idea, beautifully photographed and complemented with reviews showcasing the finest French wines. If you're a wine lover, a treat of an artilce awaits on page 100.
Top art article: A return to earth
This is a pen portrait about Igor Couston, ceramic sculptor and Saint Barth resident since 2018. In his early years, Igor shares how much his grandfather, illustrator at Paris Match in the 50s, had an influence on his love of art and design. After running a catering business and 3 restaurants, Igor swapped Paris for Saint Barth and that's where he started getting to work on Trophies, a collection inspired by art deco geometric shapes. His raw and organic curation is photographed on the following pages with an eye-catching 'Follow him!' text layover. A nice touch! Read the piece for yourself on page 43.
Top feature: My Sweet Friend Katherine Kousi
This article by Tierney Gearon is a tribute to her friend, the artist Katherine Kousi. While it touches on Katherine's history with the island, it is mainly a celebration of the two coming to St Barths when restrictions were lifted. It's a sentimental article about spending time together illustrated by colorful photos. Check them out, from page 22.