(Last updated: June 7, 2020) Dear guests, Dear St Barths lovers,
What is the situation in Saint Barthelemy now, in the light of the coronavirus COVID-19 pandemic crisis? You will find on this page our St Barts coronavirus update, refreshed at least once a week.
Coronavirus COVID-19 in Saint Barth̩lemy РSummary
If you know St Barths, I can testify that the island is true to its DNA: As beautiful as ever, if quieter, with hard-working locals doing everything that can to master the situation. Just as they did it after Hurricane Irma, as you know. You can count on local St Barths people to get their island organized, up-and-running, safe, and ever welcoming.
Here some quick questions and answers. You will find expanded answers in the paragraphs below.
Is COVID-19 still active on the island?
The short answer is no. The last positive case here was detected on March 31. This person has recovered since.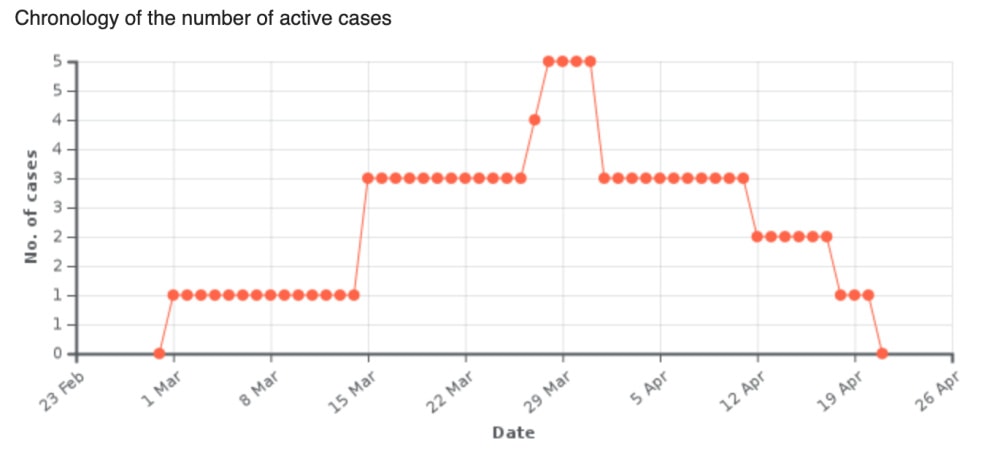 Are restaurants, shops, and schools open?
Yes, most of them are. They've reopened since May 11 and follow strict but not unpleasant social distancing measures.
Is the airport open? Can I get to St Barths by plane?
Yes, the St Barths airport is open, but only to essential travel for the moment (unless you come from another French island like St Martin or Guadeloupe). International flights to St Maarten from the US will re-start around June 15 and be in full swing around July 1. Yet, expect fewer direct flights than usual.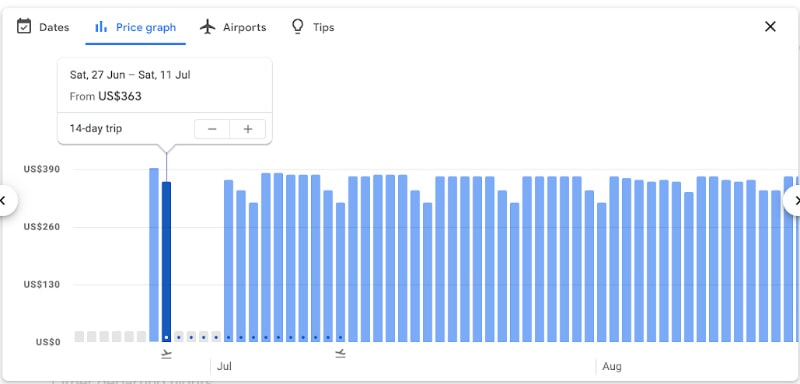 Are the local St Barths authorities taking the matter seriously?
Yes. St Barths people have joined forces to create advanced protocols to re-start tourism while protecting both travelers and locals. For instance, I've helped the island authorities by connecting them directly with the Paris-based Pasteur Institute to make sure that the island can benefit from the most-advanced and controlled testing protocols.
Will you feel like being on vacation if you join us for the Summer?
80% of St Barths guests stay in a villa. This private, self-contained accommodation format is the best to allow you to enjoy the company of friends and family; in your bubble. The beaches are lovely and not busy, the shops are open and offering excellent discounts, restaurants welcome guests and also offer take-out menus.
Contact me if you have any questions about the island or about booking our villas in 2020 and 2021.
St Barts coronavirus lockdown is over – Travel restrictions still on for international travelers, not for regional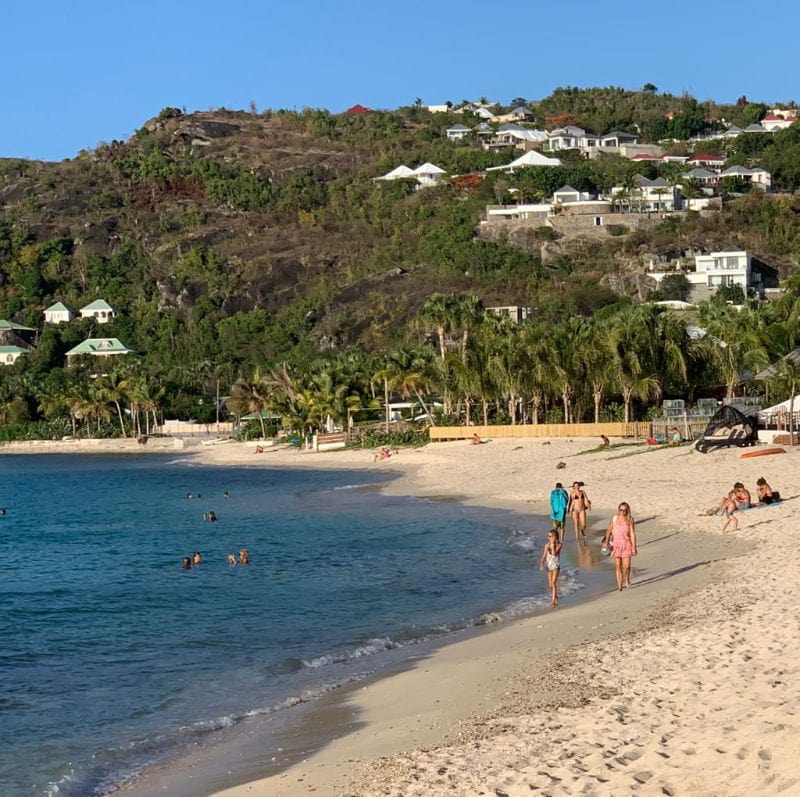 Most of the island had reopened for business since May 11. Social distancing is the norm at restaurants, for instance. And some stores offer you to use cleansing hand-gel when entering.
Just as after Hurricane Irma, the island had been got together to focus its efforts on getting tourism back on track. Already, the curve has been flattened and there's been no new coronavirus COID-19 case since March 31. Quarantine measures have been applied.
What to expect in terms of quarantine in Saint Barthélemy? Testing on arrival, most probably.
The local authorities have invested money in innovative testing machines and kits, bought from advanced biotech companies in Europe. Four machines have been bought and then tested by French medical authorities. Our tiny island has even been able to create a partnership with world-renowned Pasteur Institute, as St Barths is seen as a self-contained island where population testing and traveler testing are possible at scale.
One of these machines is already in use on the island, as a drive-through testing center. The goal is to ramp up testing and starting offering it incoming travelers as well. An increased capacity this Summer should lead to testing protocols being ready for the US holiday season (Thanksgiving 2020, Christmas 2020, and New Year's Eve 2020, and Jan 1, 2021).
The Collectivité de Saint Barthélemy is finalizing the testing and quarantine guidelines. According to Le Journal de Saint-Barth and our sources, the idea would be to:
Have travelers fill in an electronic form pre-arrival
Conduct coronavirus COVID-19 testing on arrival
Conduct another test the day after, as well as 7 days later if necessary
Are St Barths restaurants and hotels open?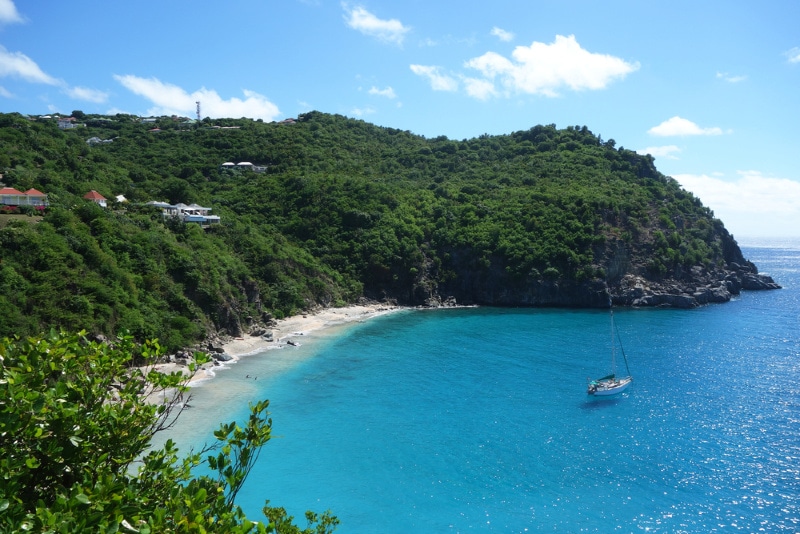 Yes, most restaurants are open. Social distancing measures are de rigueur. Many St Barths restaurants are keeping the take-out and dine-in options that they've been offering since they reopened on May 11. So, if you are renting a St Barths villa, then this is welcome plus.
Yet, note that some hotels will stay close for the summer, such as Eden Rock and Christopher.
Getting to St Barths – Airlines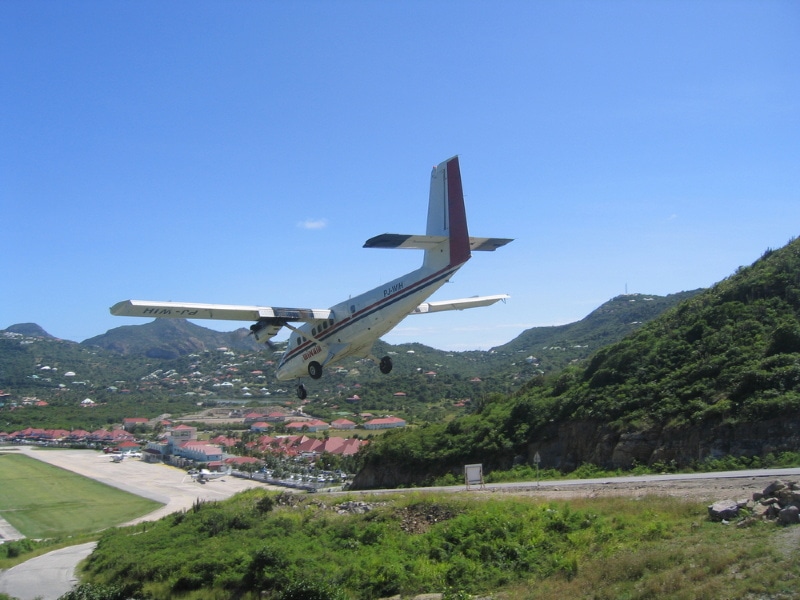 In May, most of the flights leaving St Martin in May were repatriation missions.
June looks patchy, with flights only re-starting and essential travel restrictions being applied.
July and August should be OK-ish, with more flights overall, more direct flights, and fewer travel restrictions.
Is St Barths airport open? Yes, but only to essential travel until at least June 15
In June, the situation is still unclear: The local St Barths authorities (La Collectivité and Président Magras) would like the borders to be reopened for June 15.
Yet, when it comes to international borders, it is up to the French authorities in Paris to take the final decisions. For the moment, only essential travel is allowed: Travelers need to prove that they are coming either for essential work or to attend an urgent family matter. They also have to fill in an official declaration.
Have regional Caribbean flights to St Barths restarted? Yes, but on a limited basis in June. Essential travel requirement has just been dropped.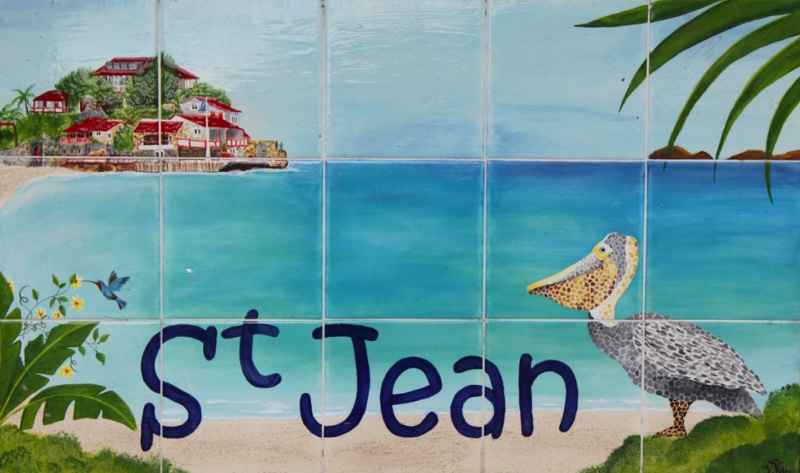 A few regional flights have restarted between French islands, but only for essential travel. Yet, starting Monday, June 8, the essential travel requirement will be dropped for travelers coming from the other French Caribbean islands: St Martin (French side), Guadeloupe, and Martinique. (see the Préfet de Saint-Barthélemy and Saint-Martin page in French for more).
For instance, French carrier Air Antilles has restarted its flights, little by little: They now offer 8 flights per week between Saint-Barthélemy (SBH) and Pointe-à -Pitre (PTP – Guadeloupe), as well as 8 to from Pointe-à -Pitre to Saint-Martin Grand-Case (French side of St Martin).
Are international and American airlines traveling to St Martin / St Maarten, with a connection to St Barths, at the moment?
Air Caraïbes, Air France, American Airlines, Delta, JetBlue, and KLM have expressed their willingness to resume their flights during the month of June. Flights should be restarting this month, with more capacity coming online around July 1.
As of June 3, here's the tentative schedule that St Martin's Juliana airport have in mind:
First, re-open regional flights to the neighboring Dutch islands of Saba, St Eustatius, Bonaire, Aruba, and Curacao, followed by Anguilla and St Barths.
In a second stage, companies such as KLM, Air France, and Air Caraïbes could resume their flights. Dutch international carrier KLM is planning a weekly flight, starting on Friday 5 June, between St Maarten and Amsterdam, via Curacao.
Then would come destinations such as the USA and Canada, while flights from Latin America coming back last.
Traveling from France usually requires taking a flight from Paris-Orly (ORY), which is supposed to only reopen on June 26.
Again, note that the essential travel requirement between the French side of St Marting and St Barths will be dropped on June 8, yet it is not clear what it means for connections between the Dutch side of St Martin and St Barths.
Here's an update on smaller airline companies connecting to St Barths:
St Barth Commuter has, for the moment, no commercial flights scheduled in June, but should be OK in July and August.
Winair should opening up its flights, in June, to Dutch islands first, and then to St Barths.
Tradewind Aviation has restarted flight from San Juan to St Barths since June 1. Yet, only essential travel is allowed (urgent family matter or essential work – French documentation to fill in)
Flights from NYC to SBH in Summer 2020
Our advice is to turn to Google Flights to see look at existing flights, stopovers, and ticket prices. Let's take the examples of travelers who want to go from New York to St Barths. Here's what we can see today:
Getting to Sint Maarten / St Martin will become easier after July.
Yet, until more airlines officially announce their flights, only JetBlue will have direct, no stop-over flights from New York City, for instance.
Ticket prices are OK to Sint Maarten (SXM), yet if you look for flights to St Barths (SBH), then prices go crazy: Flights from companies such as Winair and St Barth Commuter are not yet in the ticket systems. Better contact them directly or booking a seat on the ferries from St Martin to St Barths (see below).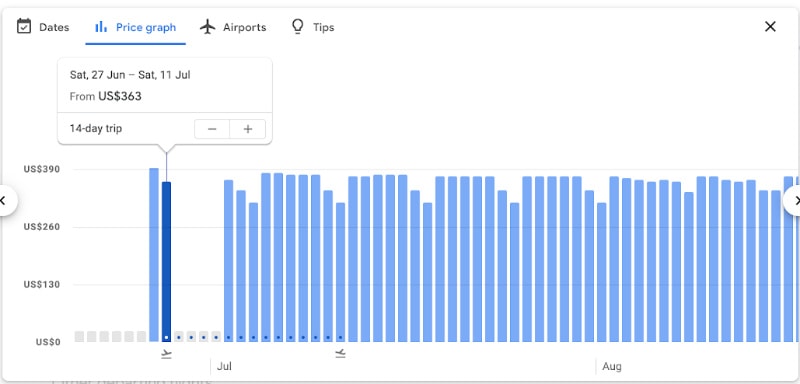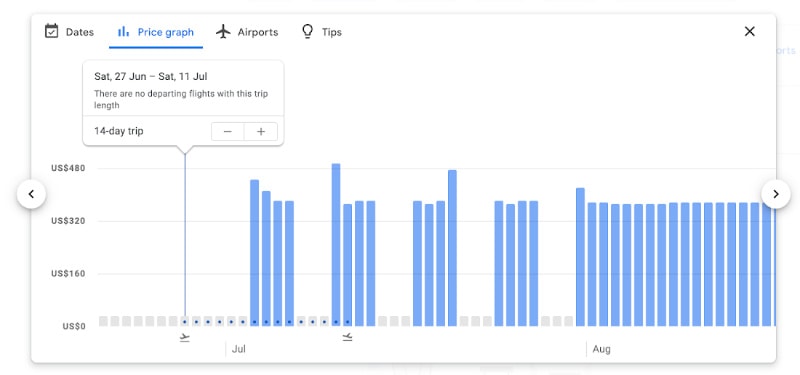 Getting to St Barths – Ferries (Voyager)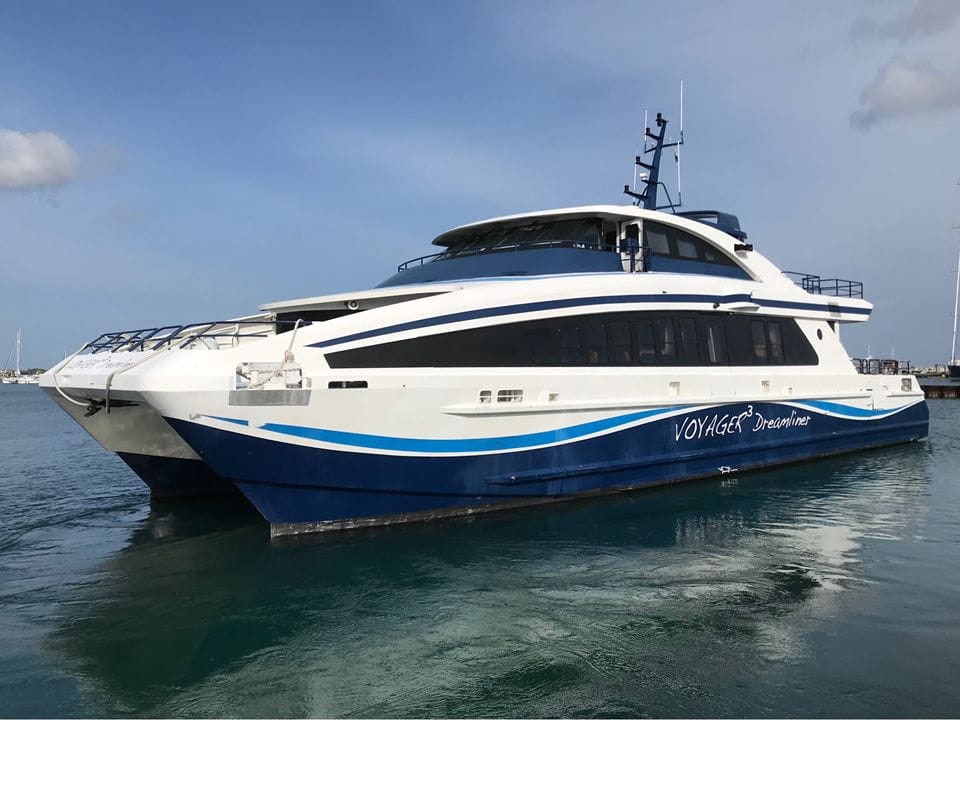 Since May 29, the Voyager ferry is connecting St Martin and St Barths again. Only essential travel is allowed until June 7, but this requirement will be dropped starting June 8. Travelers must wear masks, observe social distancing measures, and submit to a pre-boarding body temperature check.
Great Bay Express, the other ferry company, has not re-started its activity yet.
Conclusion: Check our weekly updates
Saint Barthélemy will be using summer 2020 is a way to ramp up safety, cleanliness, hygiene, and testing measures. Things are starting well, with no new case in April and in May.
Traveling to St Barths should resume in July and August, but some direct flights may not be available.
We will be updating this page on a weekly basis all through 2020. So, bookmark it and share it with your friends.
A bientôt à Saint-Barthélemy!