Recently, when surfing the Internet, looking for other people stories of their visits to St Barts Island, I came across this website, GetJealous.
This site is devoted to those who travel, and want to share their experiences.  It's really pretty cool.  So, I was really excited when I found this travel diary, posted by user "Liward."  These people seem to travel all the time, and indeed, I am jealous!
On their trip to St Barts, they were lucky enough to walk in to a bar on December 29th of last year, just in time to catch Jon Bon Jovi playing.  And I quote, "When you walk in to a restaurant in St Barths you never know who might be playing. Here's Jon Bon Jovi playing a few tunes."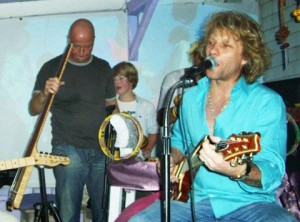 The very next day, they caught Catherine Zeta-Jones singing "No Woman, No Cry" while Jimmy Buffet played the guitar!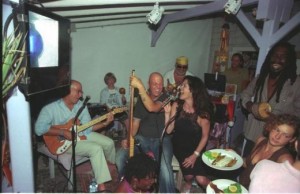 "And yes this is Catherine Zeta Jones singing reggae, "No Woman, No Cry" And look who's playing the guitar! We caught Jimmy playing twice."
Amazing, isn't it?  But, truly, this is really what St Barts is all about, especially in late December.  Just a small and simple French village full of celebrities enjoying life without a fuss.