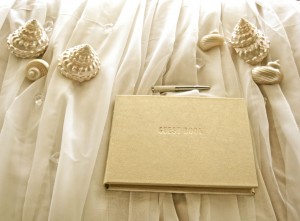 I dropped a tear in the ocean, and whenever they find it I'll stop loving you, only then…" – Anonymous
Have you ever dreamed of coming to Saint Barth for your wedding or of celebrating your anniversary by renewing your vows on a romantic beach before sunset?
Do you find it difficult to plan this event by yourself? In this article, I will provide you with a few good tips about Saint Barts Wedding Planners.
Why St. Barts is a terrific wedding destination
St. Barth is a favorite wedding destination for most Americans, wealthy people and celebrities, because of the splendor of the island itself. Its amazing landscapes create an intimate feeling of love.
The hospitality infrastructure is one the best in the Caribbean: You can find here wedding planners, luxury hotels, top restaurants and other services available within your reach.
The French influence makes a very unique island, where honeymooners and newlyweds can stay in a villa as if they were traveling to the French Riviera.
You are probably looking for THE perfect place on at St Barts beach,  at a hotel or in a villa where to say your I Do's. Sometimes, I totally understand that you can get overwhelmed with finding the perfect spot in Saline or in Gouverneur Beach, looking for a nice hotel where to have your wedding party, etc. True, planning for your own wedding can be fun and it can save you a lot of money.
But in some situations, your whole plan can turn out to be a mess, or let's put it mildly, far from what you had imagined So, to make yourself worry-free from your wedding hullabaloo, hiring a wedding planner can be the smartest decision that you can do. That is why I will try here ti help you find and contact your St Barts Wedding Planners.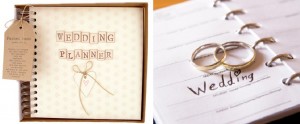 Imagine yourself walking on the soft white sand of Saline beach or being on Shell Beach surrounded by hundreds of shells just lying on the sand waiting to be washed away by small waves. Imagine kissing your loved one where the sun set over the horizon, while the cool ocean breeze blows your hair gently. This romantic, luxurious and once-in-a-lifetime experience is never impossible.
Sweet video: Watch Elisa and Xavier tie the knot on Gouverneur beach
Here's what I would call a successful and romantic beach wedding in St. Barts. Simple, intimate, fun and romantic.
 
Groom Xavier and Bride Elisa celebrate their wedding on Gouverneur Beach – Abyss Image production by Stephen and Xavier.
This is a romantic and intimate wedding video of Elisa and Xavier at Gouverneur Beach, with chairs in the sand, an acoustic music playing in the background. with attendance of family and friends.
What I like about this wedding is that, from beginning until end, the bride, groom, as well as the guests, seem to be experiencing a joyful, touching and unique moment. We can feel the love and emotions going through them. The pictorials after the wedding are wonderful and exciting especially during the reception. Of course, I love the all-night party and the dip in the pool of Hotel Christopher to celebrate this marriage.
Note that theis St Barts wedding was put together by "Gold'n Guest" Wedding and Event Planner Nelly Roussel.
Before we move on to our Wedding Planners, let me give you some St. Barthelemy wedding tips.
Practical Information to Get Married in St. Barth:
St. Barths being under French Law, you are required to send a dossier a month before the wedding and personally delivering it to the civil registry is important. Â The dossier should include:
Copies of Birth Certificate that is issued not more than 6 months before the wedding.

An application request sent to the civil registry that is signed and dated by the couples. Any foreign issued certificates should be translated and made legal to the native country of the couples.

The couples should be able to provide a proof of identity whether it is a valid visa or a passport.

Information about the future spouses parents such as: First and Last Name, Address, Profession and Date and Place of Birth.

Information about the future spouses witnesses such as: First and Last Name, Address, Profession and Date and Place of Birth.

A certificate issued by the Embassy or Consulate from the native country or the country concerned regarding marital status.

A certificate issued by the Embassy or Consulate from the native country or the country concerned regarding matrimonial capacity or certificate of celibacy.

Divorce decree as well as its translated version

A proof of 1 month residency in the island if either one of them is from foreign countries, proving that they have been continuously staying/living in the island one month prior to the wedding.
The civil registry also request for an official translator to be present during your wedding ceremony. And, of course, there are certain requirements that St. Barths would like the you and your future spouse to remember and follow:
Freedom of consent

Must be 18 years old or older to be married

That both parties should be present during the ceremony including yours and his relatives.

Prohibition of polygamy

A final decision of marriage before the public official or the priest perform the wedding ceremony.
Same-sex marriage is also legal in St. Barts and in France ;  Checki your home legal system to see whether it is valid in your country as well.
A lot of people who "marry "in St. Barts have usually been already legally married back home, but they just want the party to be held in the island. Some couples also would like to rekindle their wedding memories and emotions in St. Barts. Weddings such as the one you saw in the video is an example of this.
Also note that you need to get the approval of the local authorities if you want to organize a party on public places like a beach. Hence, this is where a local wedding planner would be of big help for you, since they are used to contacing local authorities for permissions.
Some St Barts Wedding Planners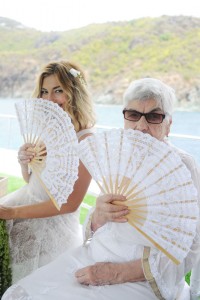 DK EVENTS
Dk Events has been running their business for 12 years and they had been successful every time. What I like about DK Events is they provide exceptional services for all your wedding needs. They had become the leading wedding coordinator and event planner in St. Barths and even hosted some of the most successful events in the island.
The team:
Their team of professionals will provide you all the best that Saint Barth has to offer from Luxury Weddings, beach celebrations, product launch and many more. They are fully dedicated to what they are doing and managed to get the best connections in the island. With Karina Bensa as their founder who had been living in the island for more than 17 years, DK Events carefully crafted their way to understand the ways of getting a successful wedding and events in the island.
How they work:
DK Events is also a detail-oriented full company who can manage all your wedding needs from themes, design and decors to bring out the best for your weddings. After consulting to them, they will carefully plan your wedding based on your audience, budget and desire. Take in to account, they will also cover every detail for your wedding including floral, decorations, fireworks, brand themes and event rentals.
Find out more about DK Events at: http://dkeventsbh.com/Â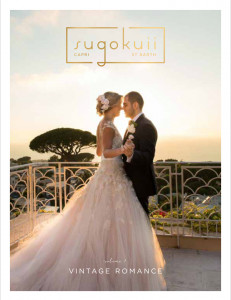 SUGOKUII EVENTS
Sugokuii Events is based both in Capri and in St. Barths. It specializes in destination weddings, where they offer their personal taste of luxury decor to your desired wedding dream. They can provide an astonishing array or wedding themes infused with the local taste of each destination that perfectly matches every client's need and desire.
The Team:
Diana Sorensen is the brain behind all Sugokuii Events and made every wedding whether it is chic or simple and luxurious possible. For 14 years in the business, Diana and her team successfully have been placed their brand in the Wedding Industry as a provider of luxurious wedding coordinator for stylish-contemporary weddings, rustic-chic and many more.
How they work:
It has always been a goal for Sugokuii Events to provide you the best wedding services whether it is in Capri, Italy or in St. Barths. They would even go to wedding destinations in Italy and anywhere in the Caribbean if requested. But what is more exciting is that they provide their services for Luxury Events, Fashion Show Production; Hotel, Bar and Restaurant consultancies and many more.
Feel free to visit their website at:Â http://www.sugokuii-events.com/
PREMIUMÂ IV ST. BARTS WEDDINGS AND HONEYMOON
Premium IV St. Barts is St Barts – based concierge service. As such, it can create perfect memories for your wedding. The team's main and only focus is St. Barts, from finding hotels to villa accommodations, planning weddings, ceremonies, receptions and honeymoons. Being in the business for so long, they have expanded from one service to another, among which becoming Wedding Planners.
The Team:
Based on this beautiful and romantic island in the French West Indies, the Premium IV St. Barts team will provide you with a 24/7 assistant to consult and handle all wedding needs in details. With their expertise in handling weddings and other events as well as accommodations in the island, they will ensure that your needs are provided for. Their creativity fused with your own wedding dreams will make it possible for them to make your dream St Barts wedding come true.
How they work:
It is very interesting to know that Premium IV provides everything that you needed for your wedding. They offer the best florist, musicians, cakes, photographers and even priests, rabbi, ministers and local officials upon your request and on special recommendations.
If you like to know more about Premium IV St. Barths, you can visit their website at http://www.premiumiv.com/st-barts-weddings-and-honeymoons/
WEDDING IN ST. BARTS
These boutique-style wedding planners based in St. Barts dedicate their time and effort to bringing your wedding dreams to reality. They provide intimate concepts for eloping couples who want only the best of St. Barts Weddings.
How they work:
"Wedding in St. Barts" will provide you with the best there is on St. Barts. They can coordinate with you some of the famous names in the business including word renowned photographers, florists, caterer, accommodations and many more. Their team of professional wedding planners and coordinators will make sure that you will have the best wedding experience.
Please visit the website if you would like to know more. http://www.stbartsphotographer.com/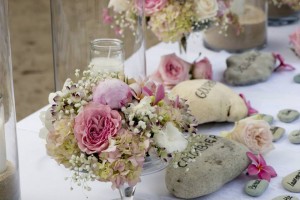 Gold'n Guest St. Barth Events
When it comes to wedding planning and event organizing, Gold'n Guest offer their creativity exclusively in this wonderful island of St. Barth. For almost 5 years in the business in St. Barth and 18 years of experience as an event organizer in London and France, Gold'n Guest will provide an astonishing and flawless services from preparing your wedding ceremony, renewal of vows, product launching and other events.
The Team:
Nelly Roussel stand as the head of Gold'n Guest in bringing you extraordinary creativeness in your wedding themes and events. With her experience in France, London and St. Barth as event organizer and entertainment business, Nelly and her team assures you a beautiful and memorable wedding.
How they Work:
Nelly and her team work with the best supplier in the island bringing chic and sophisticated events. They also provide elegant and unique settings for every wedding that they handle.
Find out more about Gold'n Guest Wedding and Event Planners on their Facebook page https://www.facebook.com/goldnguestevents
The Anglican Church in St. Barths
If you prefer to have a Christian wedding or just a blessing at St Bartholomew's Anglican Church on St Barth, you can turn to the local reverend. To everyone's taste in St. Barth, the choir at the Anglican church is much better than that at the Catholic one in Lorient 😉
However, under French Law, having a religious wedding alone is not valid. Instead, you must go the City Hall first and get a secular (civil) wedding before heading out to church.
Choosing Between a Hotel or a Villa:
St Barts wedding planners can recommend a perfect place for you to stay when you arrive in St. Barthelemy. They can also suggest a great place for your honeymoon based on your preference. However, selecting between a villa or a hotel still depends on your decision.
As you may know, 80% of St. Barths are villa rentals amounting to 350 whether it is big or small while there are only 22 hotels in the island. If you expect to spend your wedding day and honeymoon on either a luxury villa or a hotel such as Hotel Le Toiny, Hotel Christopher or Eden Rock, booking months before the event would be the best thing for you to do. Most hotels and luxury villas even provide a wedding and honeymoon package.
Weddings in St. Barths are always considered to be one of the most romantic, elegant and luxurious weddings. Whether you want to have an intimate ceremony by the beach or a celebrated Christian Wedding in the Anglican Church or even a wedding in a luxurious villa. St. Barts Wedding Planners are always theire to provide you the best services there is.
I hope that the list of Wedding Planners in St. Barts helped you in selecting the best coordinators for your upcoming wedding destination. On the other hand, if you need help contacting the following coordinators and event planner, you can always contact me. If you are looking for a perfect place for your honeymoon, don't forget to check out my New romantic Villa BelAmour. If you also need a place to accommodate your guests, you can also check out my Villa Domingue.